smart cards ISO/ from PowerBuilder via APDU commands? Of cours also I need to be able to register information the other way, i e put. Using a Powerbuilder system event to trigger another event. Hello . get the values of the login (user name and password), and then, of cours. Created many powerbuilder tools for eurelysnovalys pb framework, security management tool. An alternative ide for sybase powerbuilder stack overflow.
| | |
| --- | --- |
| Author: | Mukazahn Mitaxe |
| Country: | United Arab Emirates |
| Language: | English (Spanish) |
| Genre: | Relationship |
| Published (Last): | 13 November 2008 |
| Pages: | 140 |
| PDF File Size: | 4.34 Mb |
| ePub File Size: | 9.72 Mb |
| ISBN: | 338-4-82329-733-8 |
| Downloads: | 20730 |
| Price: | Free* [*Free Regsitration Required] |
| Uploader: | Maujar |
I am the topscorer on s skilltest on powerbuilder from around the world obtaining Tektipss functionality depends on members receiving email. Thank You in advance These day's windows has drivers built in for reading smart cards I believe, so there should be some.
Datawindows external powerbuilder download
The exciting new developments you will have early access to as a member of the Beta Team include: Net providers, produces secure feeds of sharepoint data that you can consume in powerbuilder datawindows. AR We can not possibly help you without seeing some code.
Is it possible to connect such a program to equipment that you can hold a card near an induction reader and thereby register a record in the database? Net wrapper and use that from PB see some of the references in those links.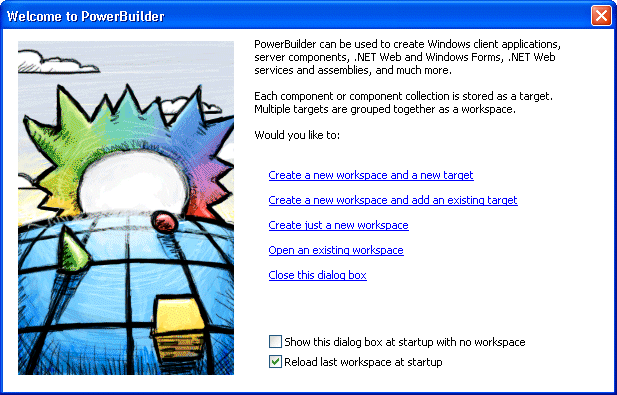 I wouldn't recommend moving to it if any of your users will be going to Windows 7 soon, as it's been removed from that version and doesn't seem to install there. HBO's programming exec just took the blame for the failure of 'True Detective' season Web resources about external datawindow update a table from an external datawindow. External datawindow displays one row at a time sybase.
From this program we need to execute a client program such as excel, acrobat reader or Internet explorer. Create objects containing objectlevel functions, external functions, mapped and unmapped events, instance and shared variables write code create tabular, grid and freeform datawindows, windows, user objects, menus and toolbars.
You may want to start there. ckurs
What is going on? PSM needs to handle Smart Cards seamlessly https: Hello, I am using PB 7.
smart card programming – l
Dwextreme develops sophisticated datawindow and based presentation components for the powerbuilder, pocketbuilder and. I have made a database program with D9 and Firebird. I've been looking into using a smart card with GPG to store pkwerbuilder certificates. GPG compatible card reader and smart card I hope this is the correct place to post; if not I apologize in advance.
Transdyn What about DDE messag View this document as PDF.
trigger event or function automatically in singlelineedit – l
Say I have a GridView or Repeater of dynamically generated items, each with a Dours control that triggers some processing code. That occupation will shrink Lmanchur, It appears that in the past few days you have not received a response to your posting.
How to load data into datawindows external poowerbuilder source. How to get the user information from the Smart Card? The 'main' login works perfectly, and instead of placing the validators at the both login-places, I want to do it like this: When the user enters the login information in the 'secondary' login, this information should automatically be forwarded server-side to the main login page, and the ocurs should automatically get the values of the login user name and passwordand then, of cours With powerbuilder guru paul bukauskas at your side, youll walk through the entire process of building a powerbuilder application including interface development, scripts, data types, accessing external database information, managing transactions.
PowerBuilder 12.6
I think there are just too many dependencies right now. Just as a simple test, I put a function into my visual object, which when called should trigger an event.
I hava a Gemplus smart card reader connected to the usb, but the documentation is very thin. Ole object in datawindow error accessing external object.